Skip to product information
Unser Geschmacksprofil

Caramelized Nuts, Nougat, Dark Chocolate
Getränk und Zubereitung

Portafilter, fully automatic machine, stovetop pot
Finca Rosenheim - Peru, Ankole Coffee Cooperative - Uganda. Conditioning: Washed/Natural
Der Wachmacher mit dicker Crema

Kräftiger Geschmack mit Schokonote

Einzigartige Genussmomente erleben

Röstfrisch vom Röstmeister
Unser Geschmacksprofil

Caramelized Nuts, Nougat, Dark Chocolate
Getränk und Zubereitung

Portafilter, fully automatic machine, stovetop pot
Finca Rosenheim - Peru, Ankole Coffee Cooperative - Uganda. Conditioning: Washed/Natural
View full details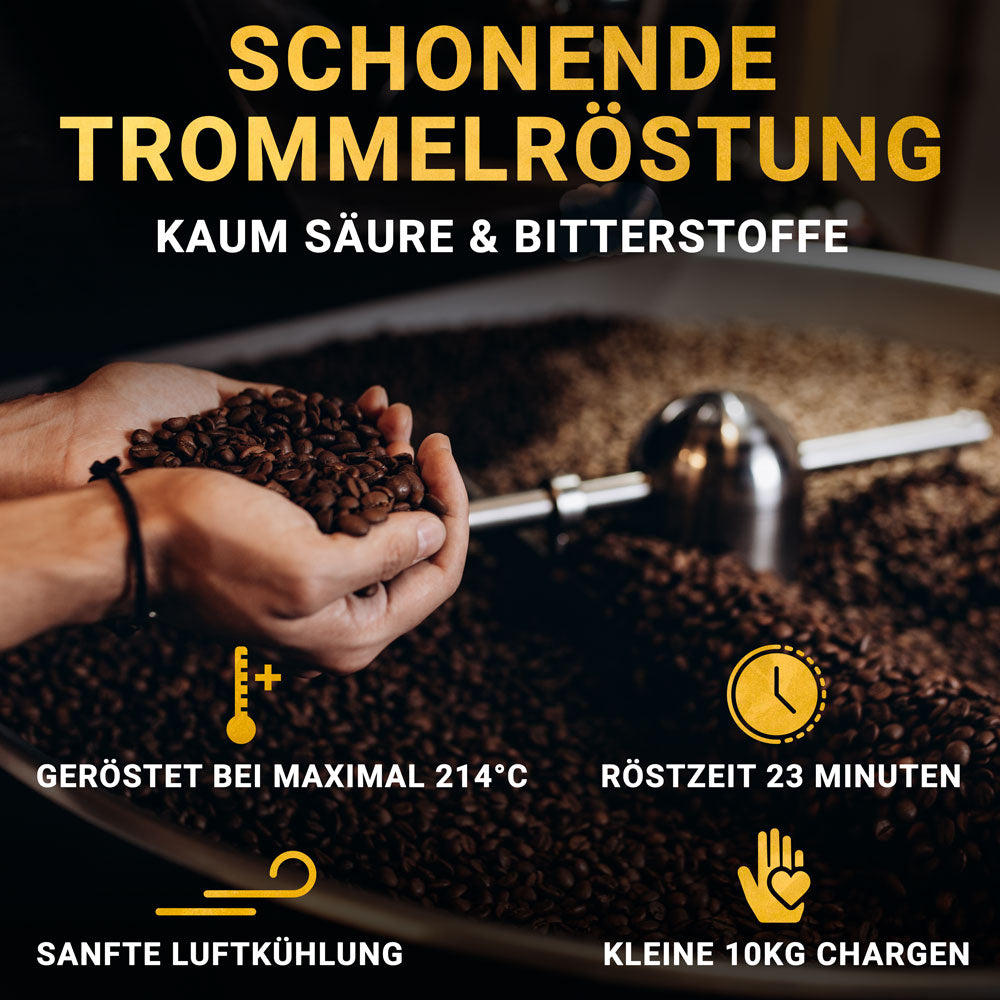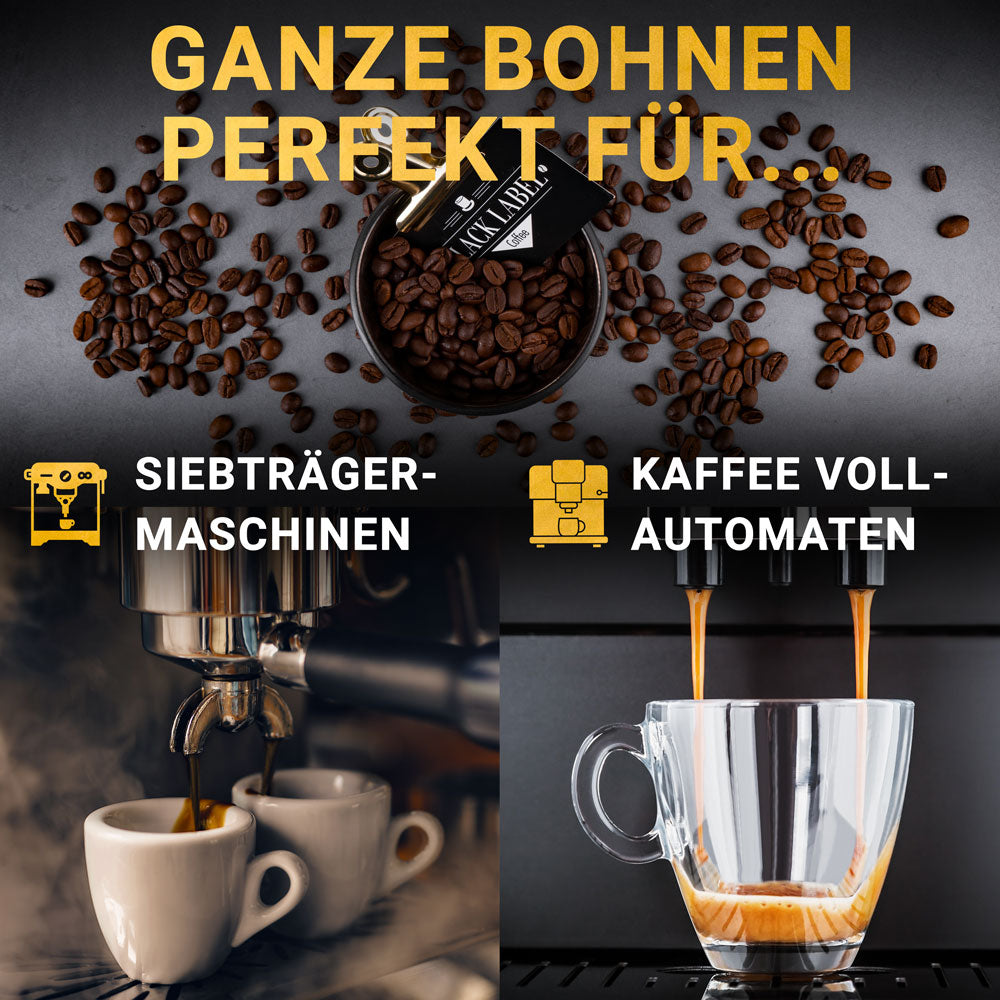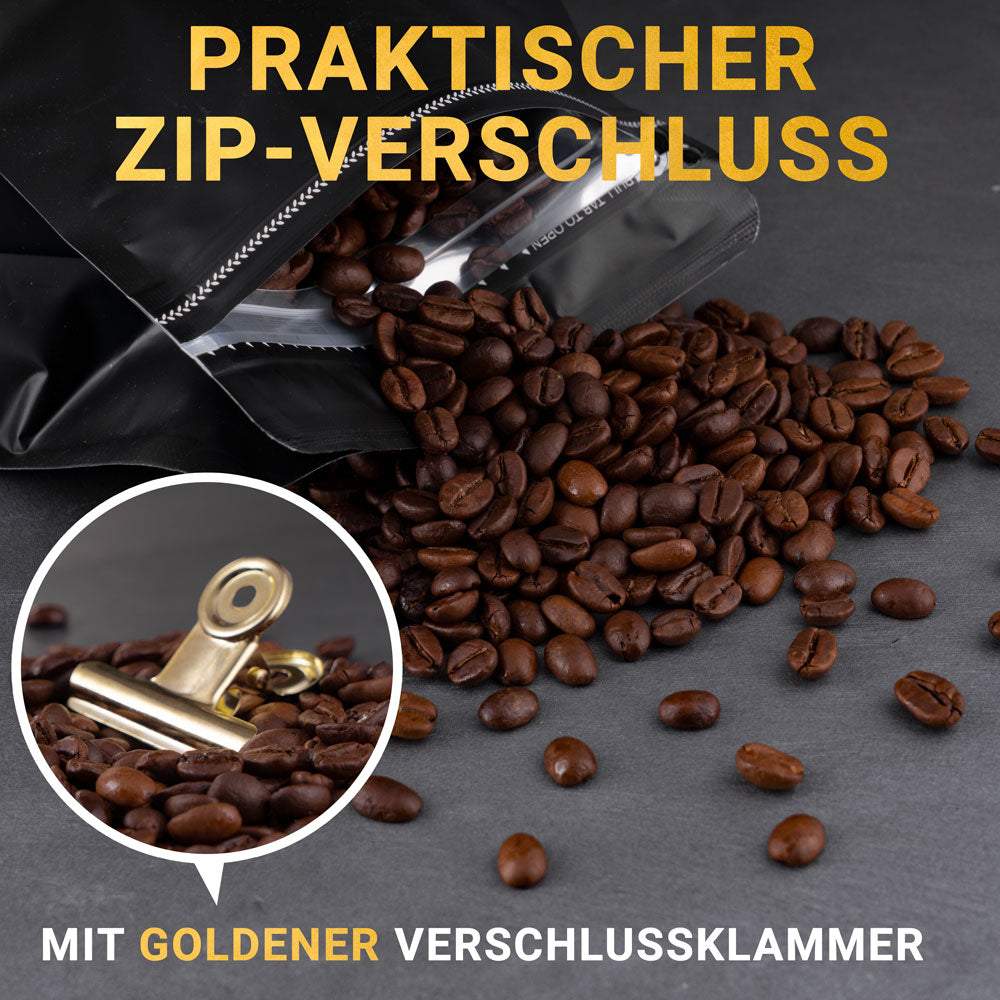 How does our coffee taste?

Our Peruana Mokka comes with an intense aroma and full body and makes you more awake with every sip. This blend not only convinces as an extremely strong, chocolaty espresso, but is also a great partner in coffee specialties with milk. Like our other varieties, this coffee is also very low in acid. In the preparation you will experience the fairly tolerant espresso bean with a wonderful rich crema and a highly aromatic taste profile.

Tip:
The Peruana Mokka is in particularly good hands in a portafilter machine. This blend also gives you fantastic coffee experiences in a fully automatic coffee machine or with a classic stovetop pot.
Origin of the coffee beans

This blend consists of 70% Arabica & 30% Robusta. Arabica beans from Peru, Junin Province, Chanchamayo Region, Villa Rica, Farm Finca Rosenheim. And Premium Robusta beans from Uganda from Ankole Coffee Cooperative. We take social responsibility very seriously and pay far above market prices so that the farmers and their families have real prospects.
Special roasting process

Freshly roasted in a particularly gentle long-term drum roasting process with a secret roasting profile to achieve extremely low-acid coffees. Refining or roasting is the decisive quality step in producing highly aromatic coffee. All our coffee beans are delivered in resealable high-quality packaging with an aroma valve, a strong locking clip and the roast date.
Do you know our popular coffee subscription?

With your individual coffee subscription, you always get freshly roasted coffee delivered at the intervals you specify. You will already get a 10% permanent discount on your subscription on your 1st order.