Skip to product information
Unser Geschmacksprofil

something for every taste
Getränk und Zubereitung

Portafilter, fully automatic machine, stovetop pot
Beste Genussmomente erleben

Für Vollautomat und Siebträger

Besonders säurearme Kaffees

Perfekt als Geschenk für Best Friends

Alle 4 Premium Kaffees probieren
Unser Geschmacksprofil

something for every taste
Getränk und Zubereitung

Portafilter, fully automatic machine, stovetop pot
View full details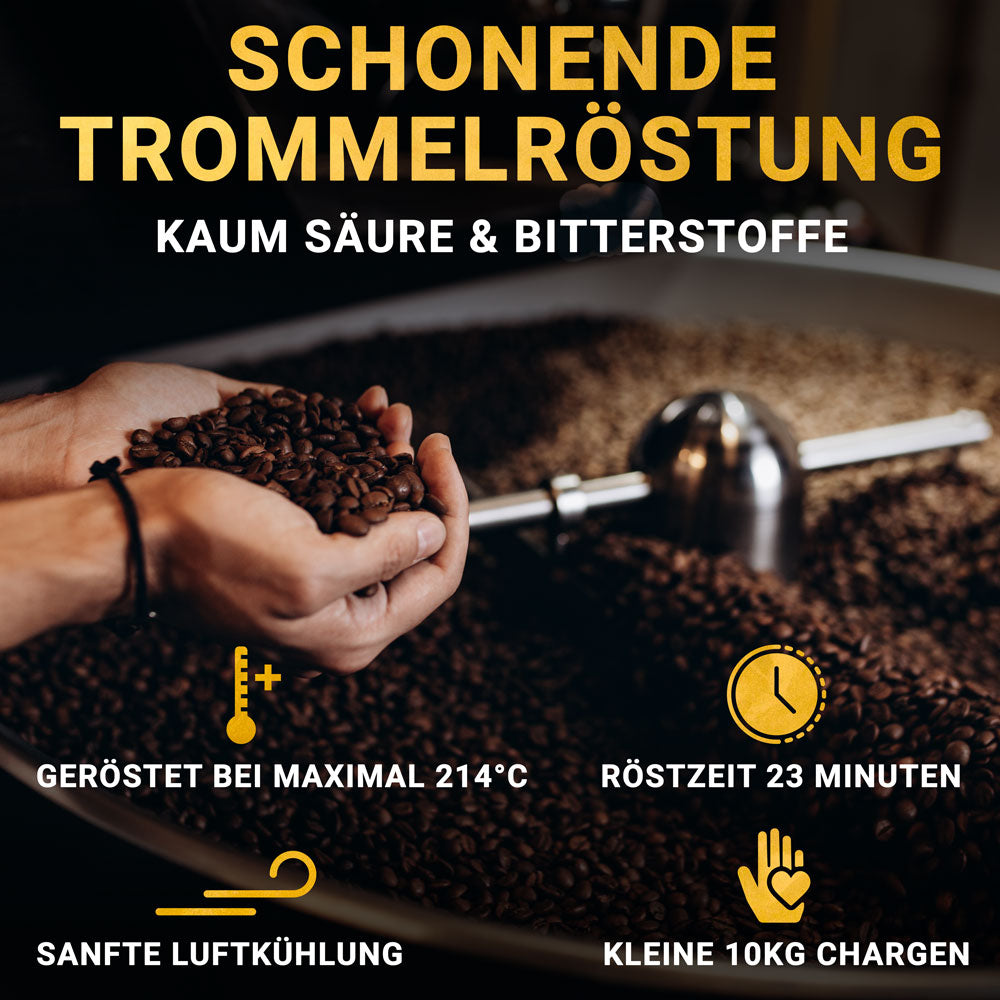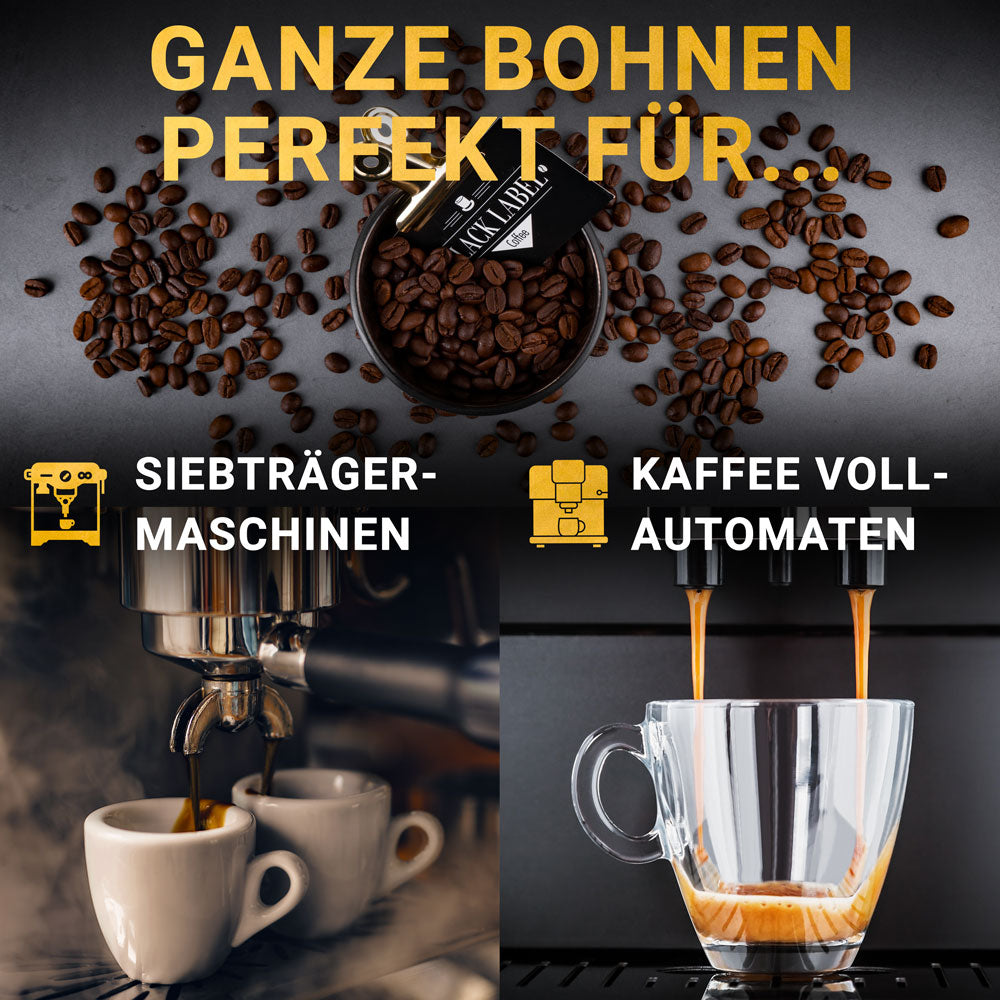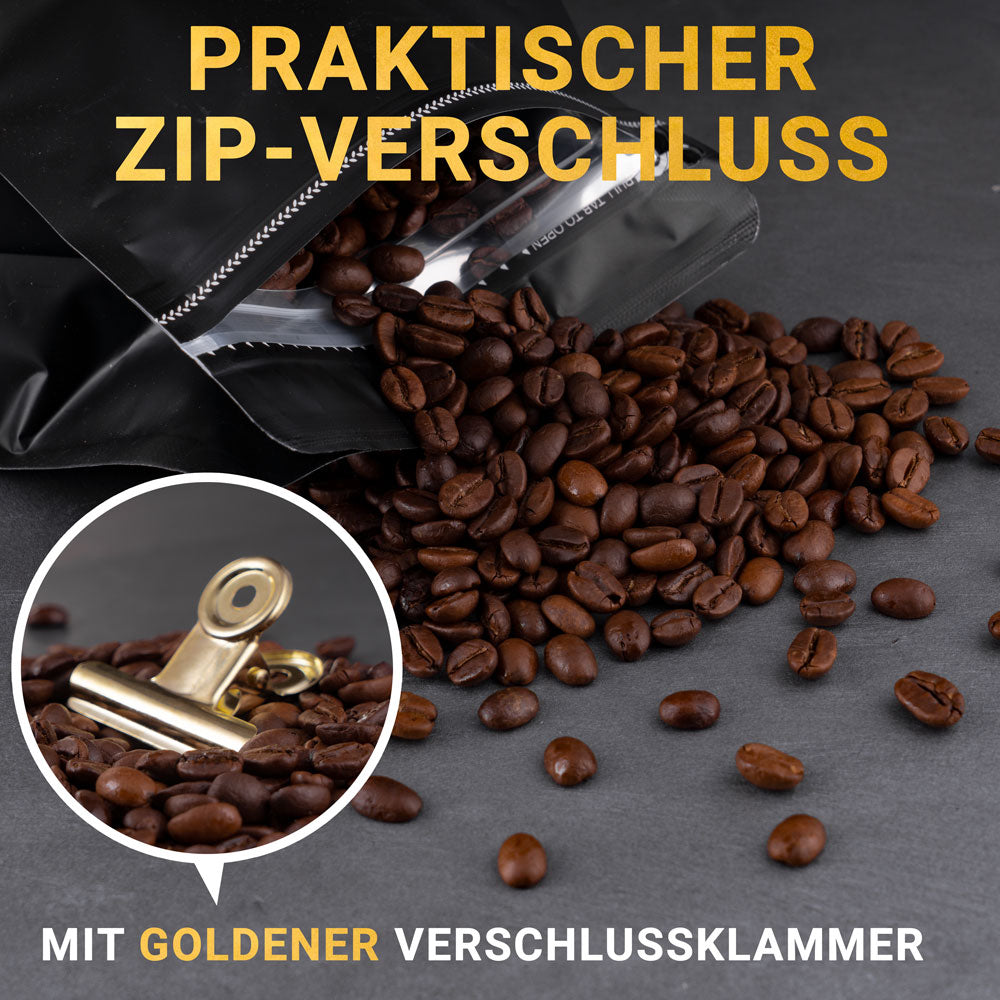 1x Malabar Arabica 330g

Particularly low in acid and highly aromatic in taste, that is what makes our Malabar Arabica so special. This coffee is the perfect start to every morning and is absolutely delicious thanks to its low acidity and few bitter substances. Whether drunk as coffee, cappuccino or espresso, these beans are absolutely flexible and extremely good-natured. With the right preparation method, the Malabar rewards you with an incredibly rich crema. The first sip spoils your taste buds with aromas of dark chocolate and nougat, in the finish you will perceive fine nuances of sandalwood.
1x Peruana Mokka 330g

Our Peruana Mokka comes with an intense aroma and full body and makes you more awake with every sip. This blend not only convinces as an extremely strong, chocolaty espresso, but is also a great partner in coffee specialties with milk. Like our other varieties, this coffee is also very low in acid and contains hardly any bitter substances. In the preparation you will experience the fairly tolerant espresso bean with a wonderful rich crema and a highly aromatic taste profile.
1x Natural Uganda 330g

Our Premium Natural Canephora Robusta coffee bean is characterized by a harmonious taste of nougat and hints of ripe berries. It contains a high degree of sweetness, is creamy and absolutely low in acid and without bitter substances. In addition, this variety contains a very high caffeine content, compared to Arabica beans, this Robusta coffee contains three times the amount of caffeine (232mg/100ml), the start in the morning is secured. For anyone who can't have it strong enough in the early hours of the morning.
Do you know our popular coffee subscription?

With your individual coffee subscription, you always get freshly roasted coffee delivered at the intervals you specify. You will already get a 10% permanent discount on your subscription on your 1st order.
Kennst du schon das Kaffeeabo?

Mit Deinem individuellen Kaffee Abo bekommst Du immer röstfrischen Kaffee in den von dir bestimmten Intervallen geliefert. Du bekommst bereits auf die 1. Bestellung 10% Dauerrabatt auf dein Abo.