Skip to product information
Unser Geschmacksprofil

Nougat, ripe berries, sweet
Getränk und Zubereitung

Portafilter, fully automatic machine, stovetop pot
Ankole Coffee Cooperative - Uganda, Hand picked and sun dried
Extra starker und säurearmer Kaffee

Nichts für schwache Nerven

Einzigartige Genussmomente erleben

Nougatnote und hoher Grad an Süße
Unser Geschmacksprofil

Nougat, ripe berries, sweet
Getränk und Zubereitung

Portafilter, fully automatic machine, stovetop pot
Ankole Coffee Cooperative - Uganda, Hand picked and sun dried
View full details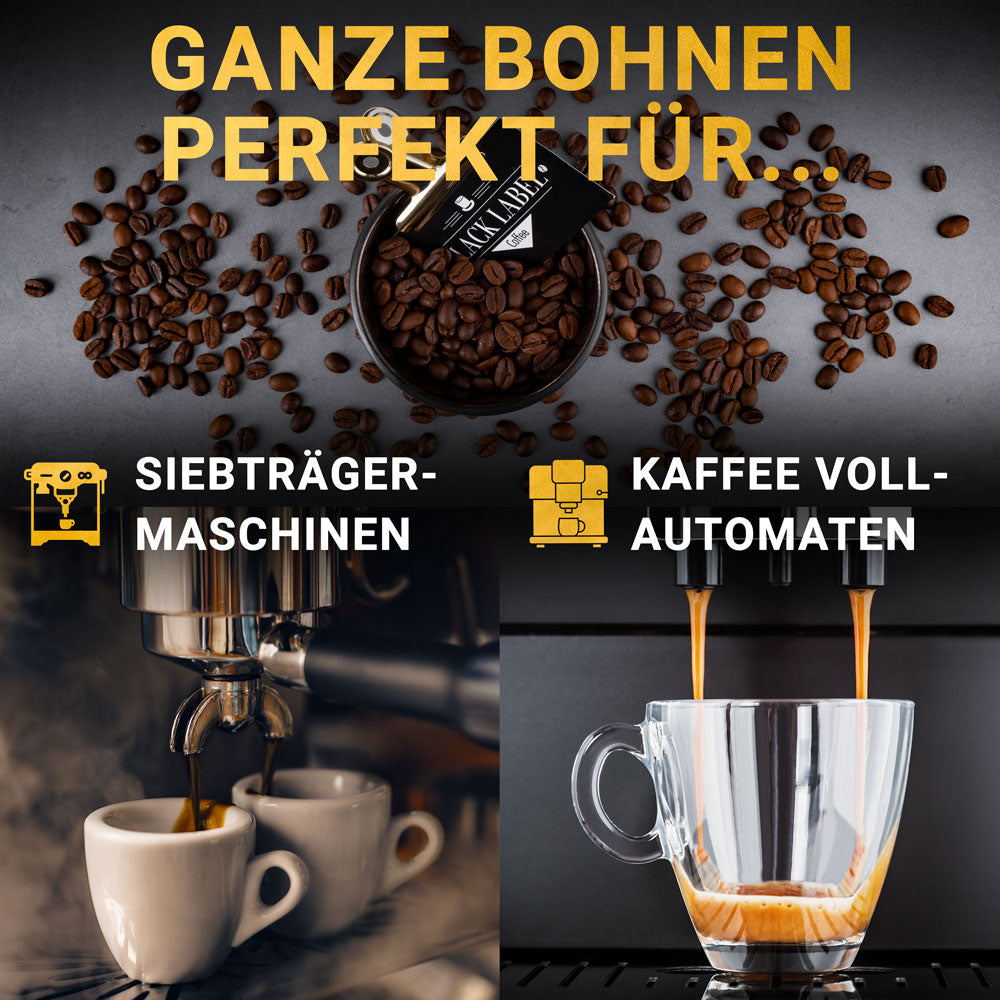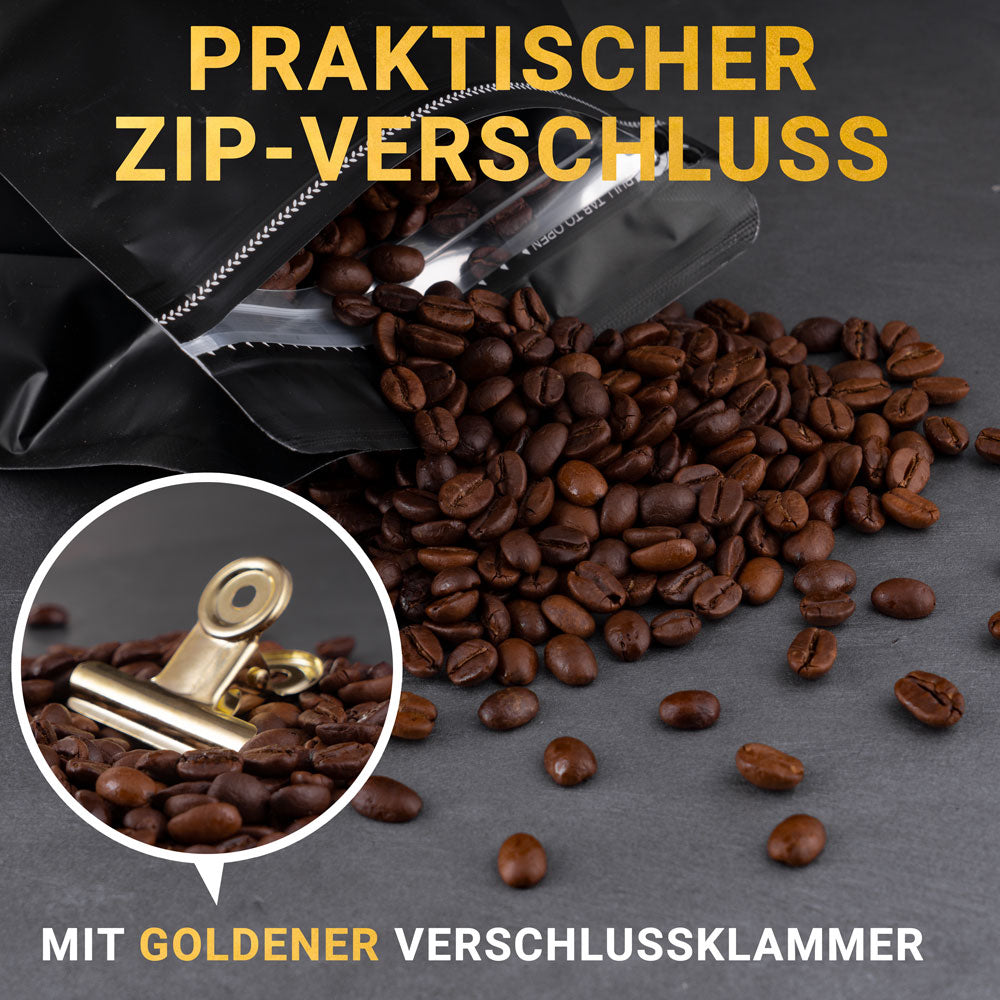 How does our coffee taste?

Our Premium Natural Canephora Robusta coffee bean is characterized by a harmonious taste of nougat and hints of ripe berries. It contains a high degree of sweetness, is creamy and absolutely low in acid. In addition, this variety contains a very high caffeine content, compared to Arabica beans, this Robusta coffee contains 3 times the amount of caffeine, the start in the morning is secured. For anyone who can't have it strong enough in the early hours of the morning.
Origin of the coffee beans

This special Canephora coffee grows in the southwestern part of Uganda. The farmers of the Ankole Coffee Producers Cooperative Union Ltd. work passionately and are committed to natural organic farming methods. Ankole's finest Robusta, belonging to the Canephora bean variety, is carefully selected from farms with full traceability and high quality standards. This coffee is grown at an exceptionally high altitude for Robustas, between 1200-1500 meters above sea level, in the hills of Ankole. The ripe coffee cherries are selectively harvested by hand in several passes, carefully processed and then sun-dried, which makes this Robusta something special.

Origin:
100% Natural Robusta Premium beans from Uganda. We take social responsibility very seriously and pay far above market prices so that the farmers and their families have real prospects.
Special roasting process

Freshly roasted in a particularly gentle long-term drum roasting process with a secret roasting profile to achieve extremely low-acid coffees. Refining or roasting is the decisive quality step in producing highly aromatic coffee. All our coffee beans are delivered in resealable high-quality packaging with an aroma valve, a strong locking clip and the roast date.
Do you know our popular coffee subscription?

With your individual coffee subscription, you always get freshly roasted coffee delivered at the intervals you specify. You will already get a 10% permanent discount on your subscription on your 1st order.