Skip to product information
Unser Geschmacksprofil

Nougat, Dark Chocolate, Sandalwood, Mild and Nearly Acid Free
Getränk und Zubereitung

Portafilter, fully automatic, filter, French, stovetop pot
100% Arabica, Single Estate beans from India, Aspinwall Farm., Processing: Monsooned
Particularly low in acid with a rich crema

Notes of nougat and dark chocolate

Monsooned Malabar AA quality from India

Experience unique moments of pleasure

Specialty Coffee with Gold Award
Unser Geschmacksprofil

Nougat, Dark Chocolate, Sandalwood, Mild and Nearly Acid Free
Getränk und Zubereitung

Portafilter, fully automatic, filter, French, stovetop pot
100% Arabica, Single Estate beans from India, Aspinwall Farm., Processing: Monsooned
View full details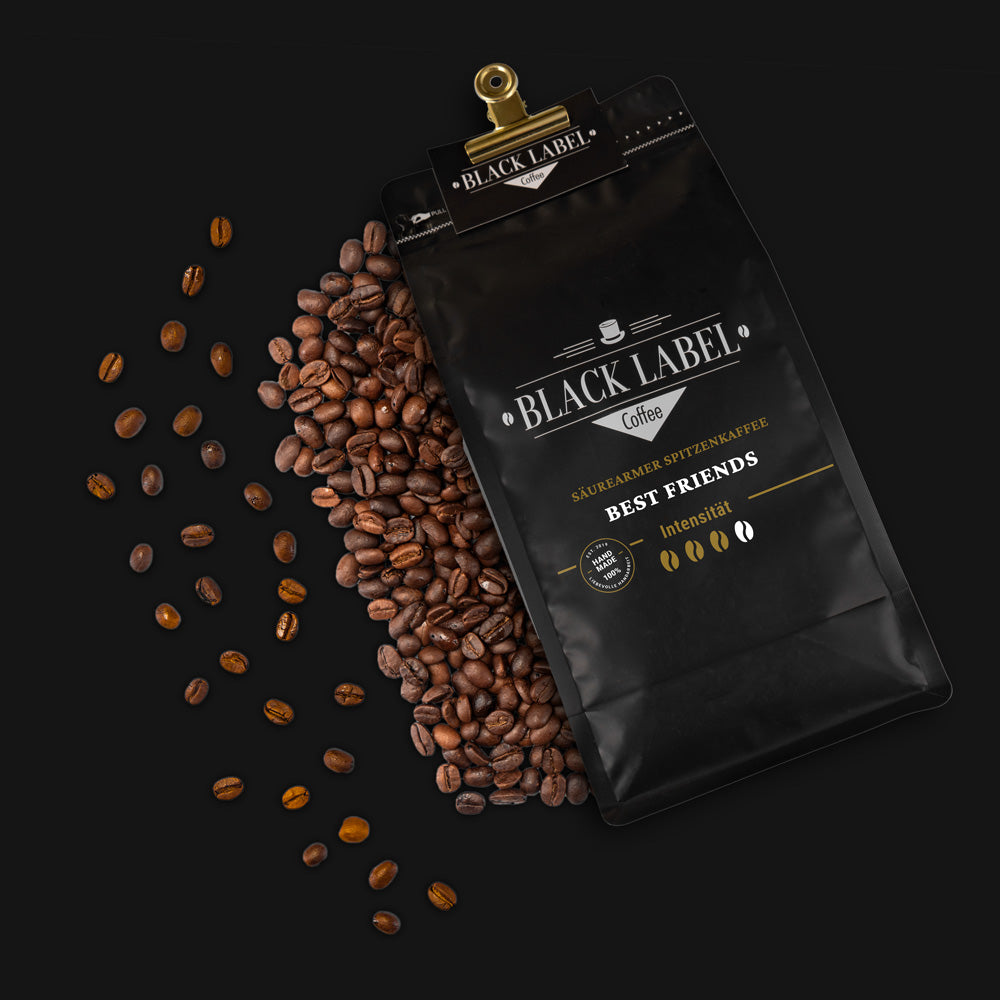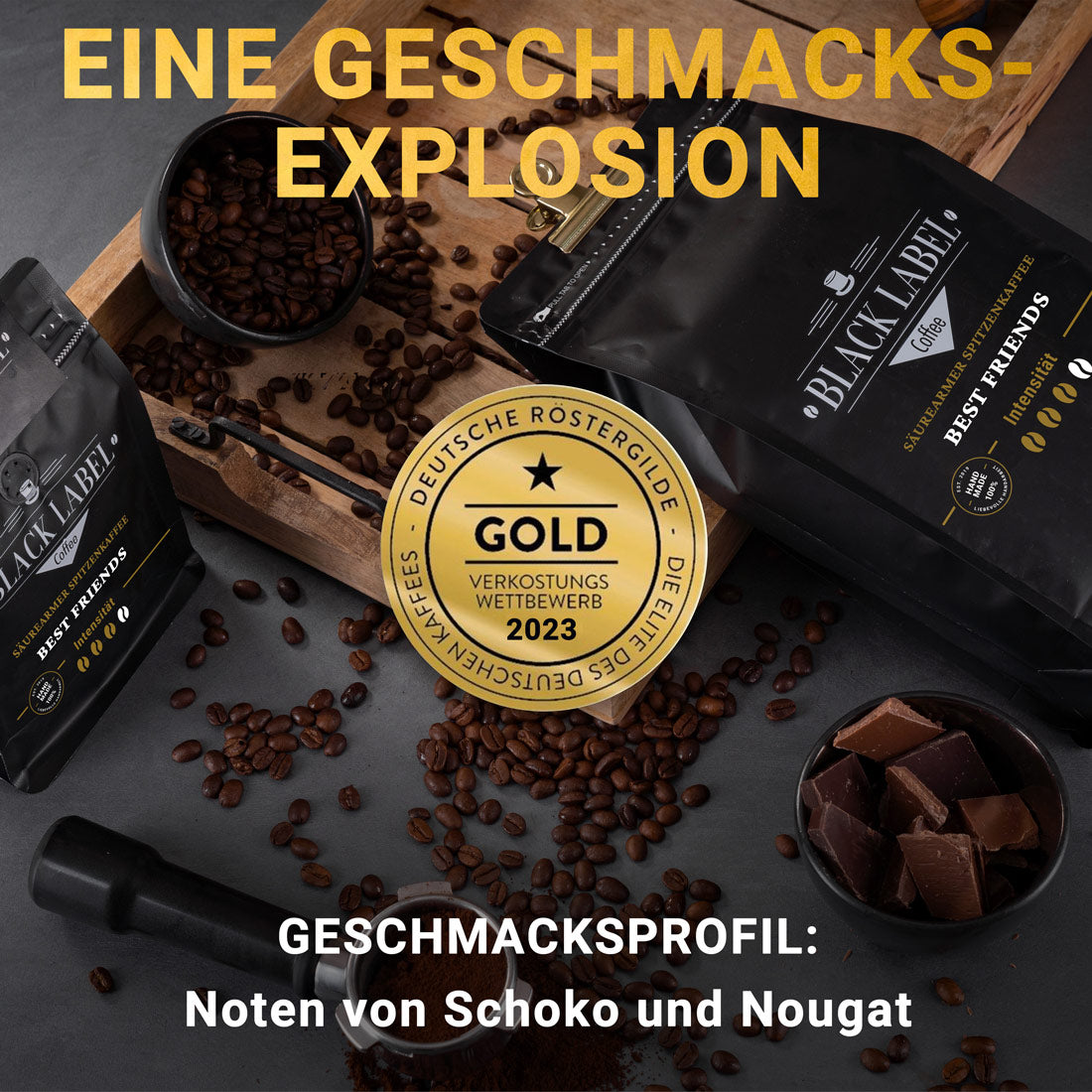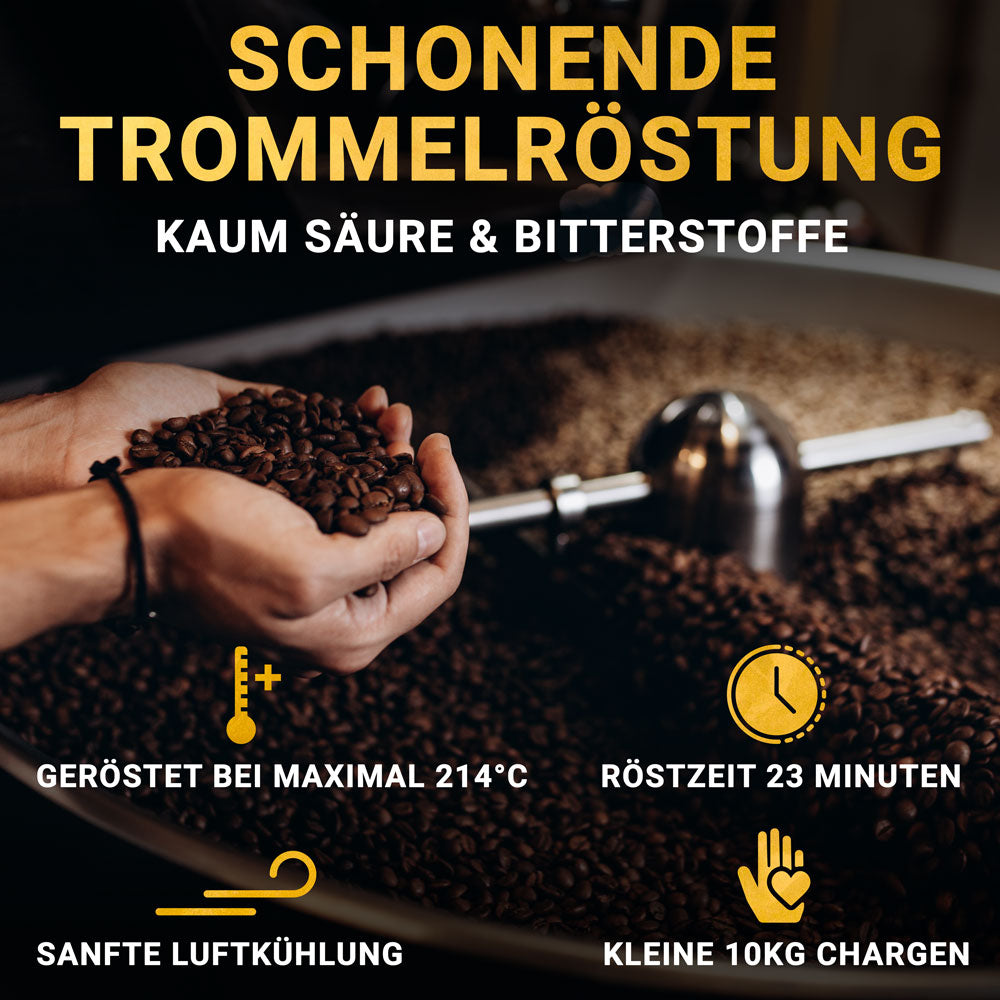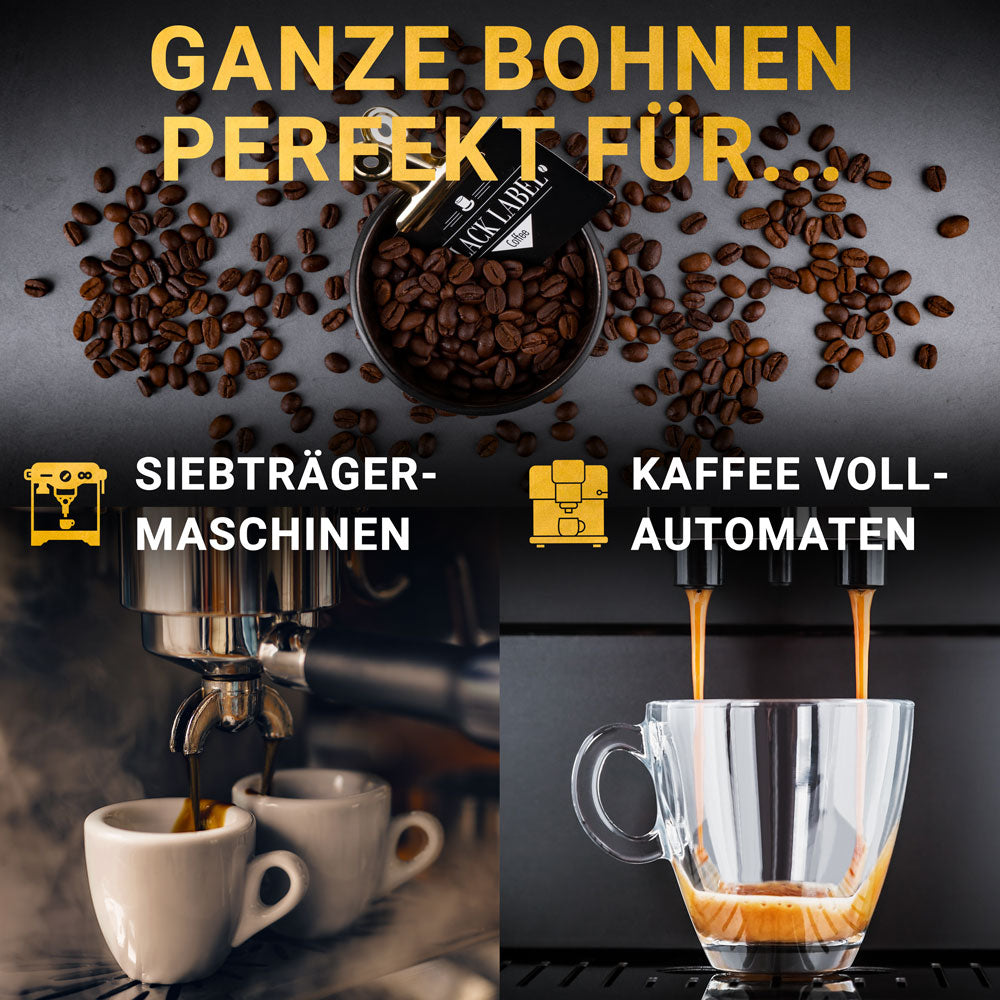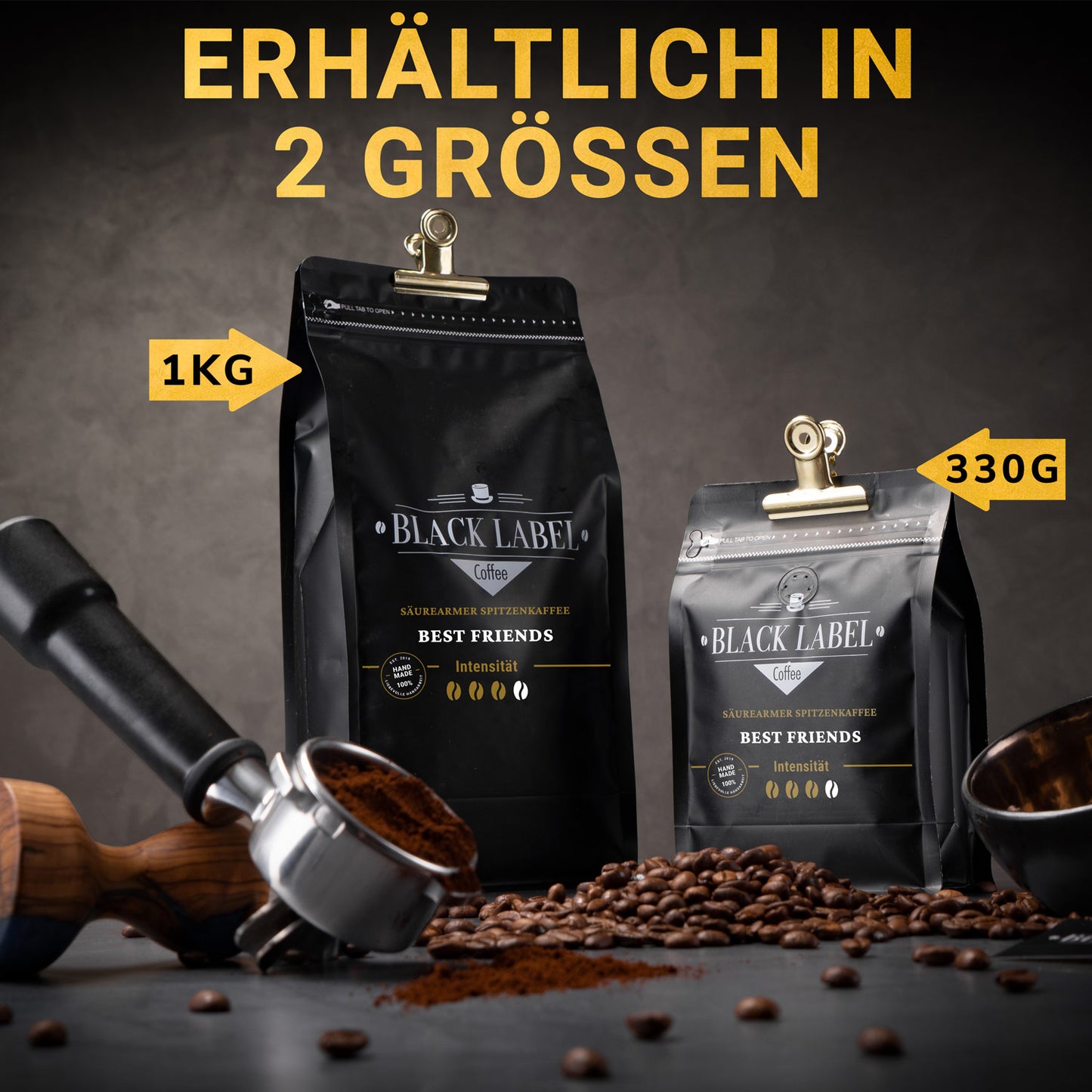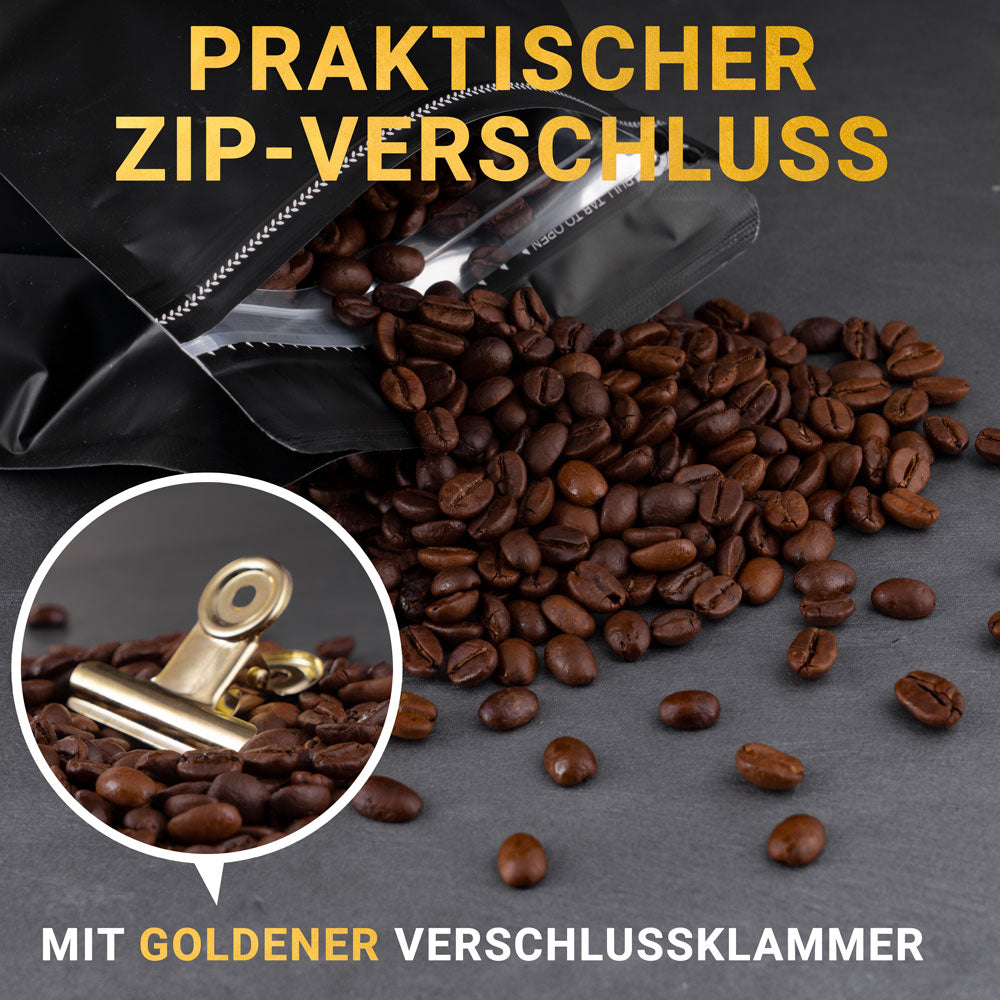 How does our coffee taste?

Particularly low in acid and highly aromatic in taste, this is what makes our Monsooned Malabar with 100% Arabica beans special. This coffee is the perfect start to every morning and is very tasty thanks to its low acidity and few bitter substances. Whether drunk as coffee, cappuccino or espresso, these beans are absolutely flexible and extremely good-natured. With the right preparation method, the Malabar rewards you with an incredibly rich crema. The first sip spoils your taste buds with aromas of dark chocolate and nougat, in the finish you will perceive fine nuances of sandalwood.

Freshly roasted in a particularly gentle long-term drum roasting process with a secret roasting profile to achieve extremely low-acid coffees. Refining or roasting is the decisive quality step in producing highly aromatic coffee. All our coffee beans are delivered in resealable high-quality packaging with an aroma valve, a strong locking clip and the roast date.

Award:
With this special Malabar, our partner roastery has been awarded gold several times by the German Roasters' Guild.
Malabar is not just Malabar

There are clear quality differences between the different farms in this Indian region. Our Monsooned Malabar comes from the traditional Aspinwall farm. Due to its high AA quality, this green coffee is one of the specialty coffees and can be described as a single estate. The unique storage during the maturing process extracts a lot of acid from the coffee beans, which is why our Malabar Arabica is very harmonious, mild and therefore a particularly low-acid coffee. It is therefore an ideal companion for the whole day and is just as effective in fully automatic coffee machines as it is in portafilter machines and stovetop pots. In addition, our coffees are very suitable as a gift for friends and acquaintances or for special occasions.
More about our popular Malabar

The name Monsooned Malabar refers to the special maturing process of this coffee. The harvested beans are sun dried and stored until the start of the monsoon in India. From June to September, the raw beans are exposed to the monsoon, which causes them to lose their natural acidity and take on a lighter, slightly yellowish colour. Gentle and long roasting results in a particularly mild espresso, which is characteristic of the south-west coast of India with its intensively spicy, nutty and chocolaty aromas. Other properties are the pronounced body and the silky crema of the espresso. It is well suited as a basis for the preparation of cappuccino and latte macchiato, but it also provides a tasty coffee experience as filter coffee.
Do you know our popular coffee subscription?

With your individual coffee subscription, you always get freshly roasted coffee delivered at the intervals you specify. You will already get a 10% permanent discount on your subscription on your 1st order.